Introduction
Serica is a genus of June beetles found throughout the world. This is a photographic guide to species found in Vermont.
---
Species list
There are more species but these are the ones I have collected.
Serica atracapilla
Serica sericea
Serica tristis
---
Identification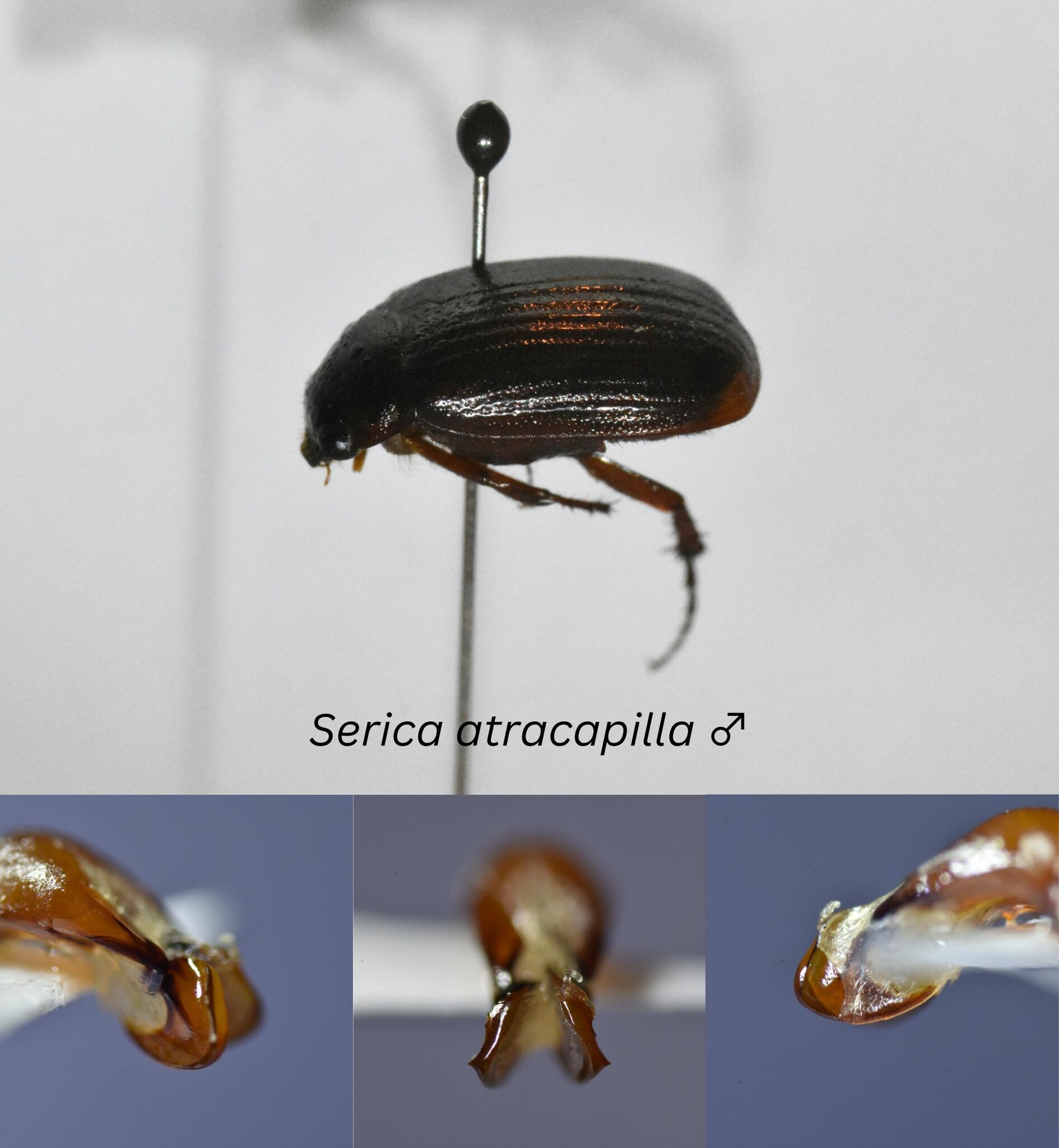 Serica atracapilla male.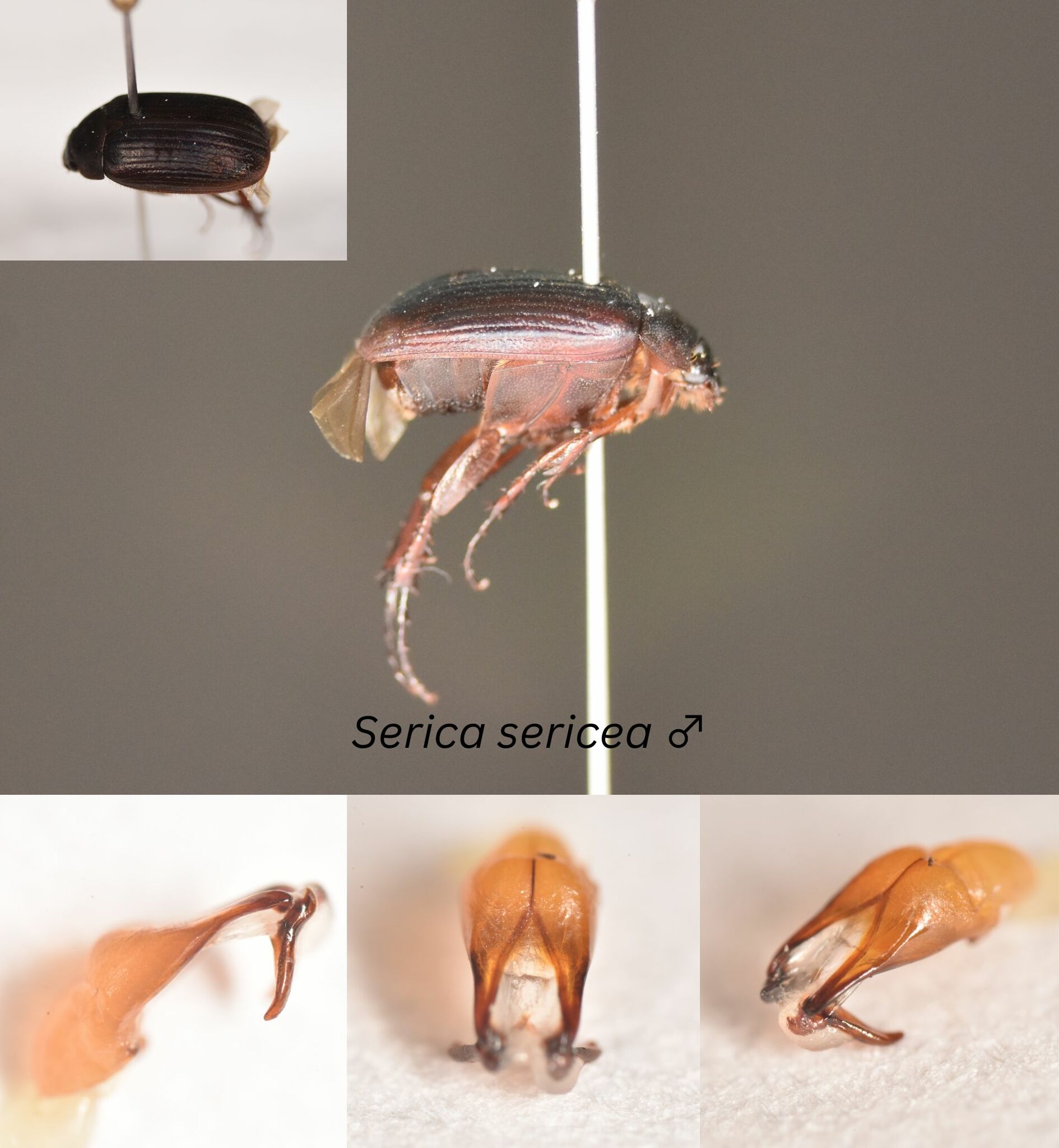 Serica sericea male.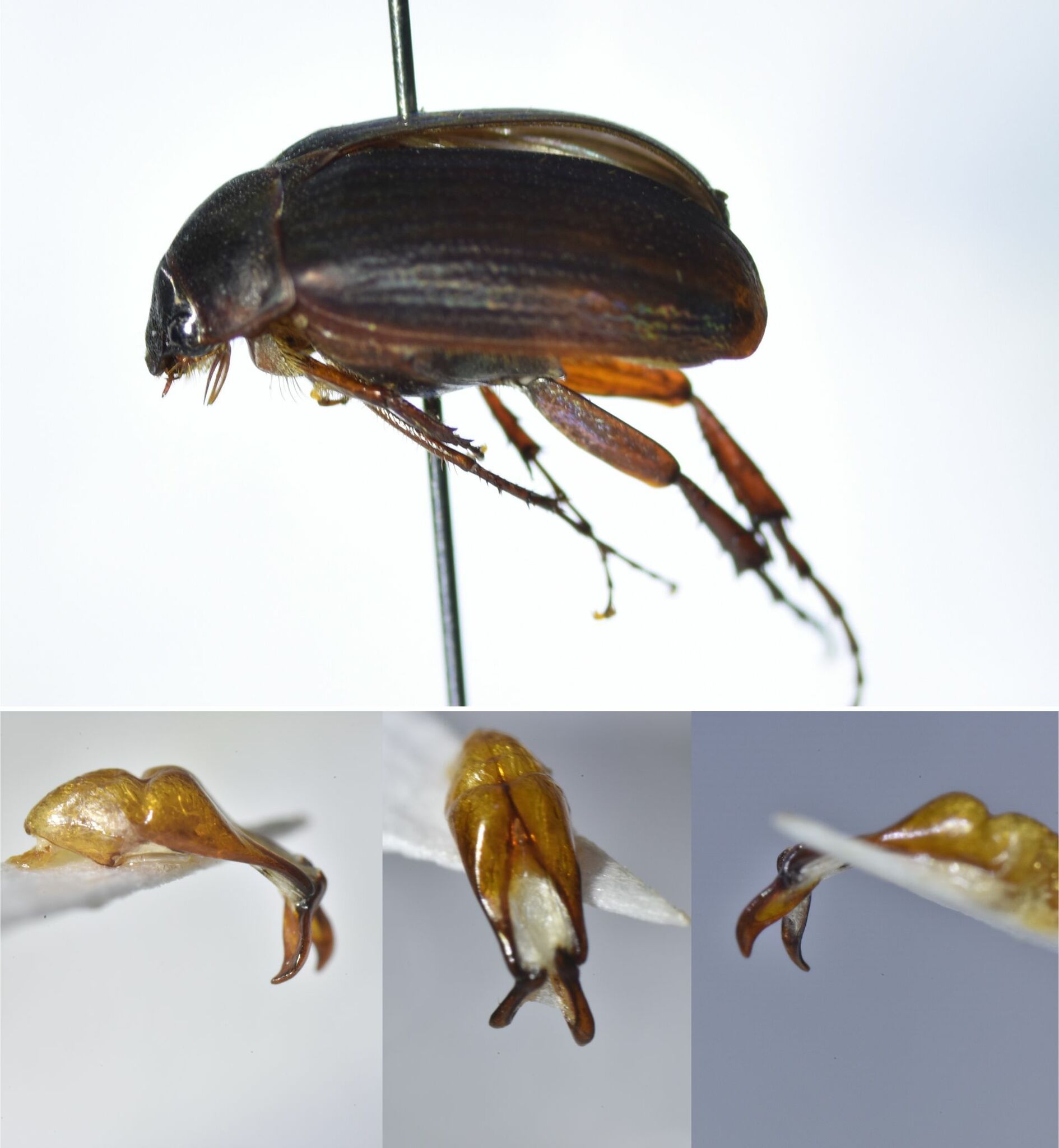 Serica tristis male.